Bath Roof Cleaning Company
Bath Roof Cleaning Service
Bath Roof Cleaning and Moss Removal
efficient, effective, and professional Bath roof cleaning services. With the newest roof cleaning methods and equipment, we will have your roof looking its best quickly and cost-effectively.
Why should I clean my roof?
There are many important reasons to clean your roof. Bath roof cleaners recommend cleaning your roof not only for aesthetic reasons but also to prolong the life of your roof and increase your property's value.
Many people do not realize that dirt, moss, and other unsightly things on your roof actually can cause damage to your roof. The roof is an integral part of any building, so maintaining it is a must.
As your roof is exposed to the elements 24/7, over time, dirt, algae, moss, fungus, and lichen stains, mould, mildew, and debris will build up. If left uncared for, not only will the roof begin to look bad, but it will also begin to cause all sorts of problems.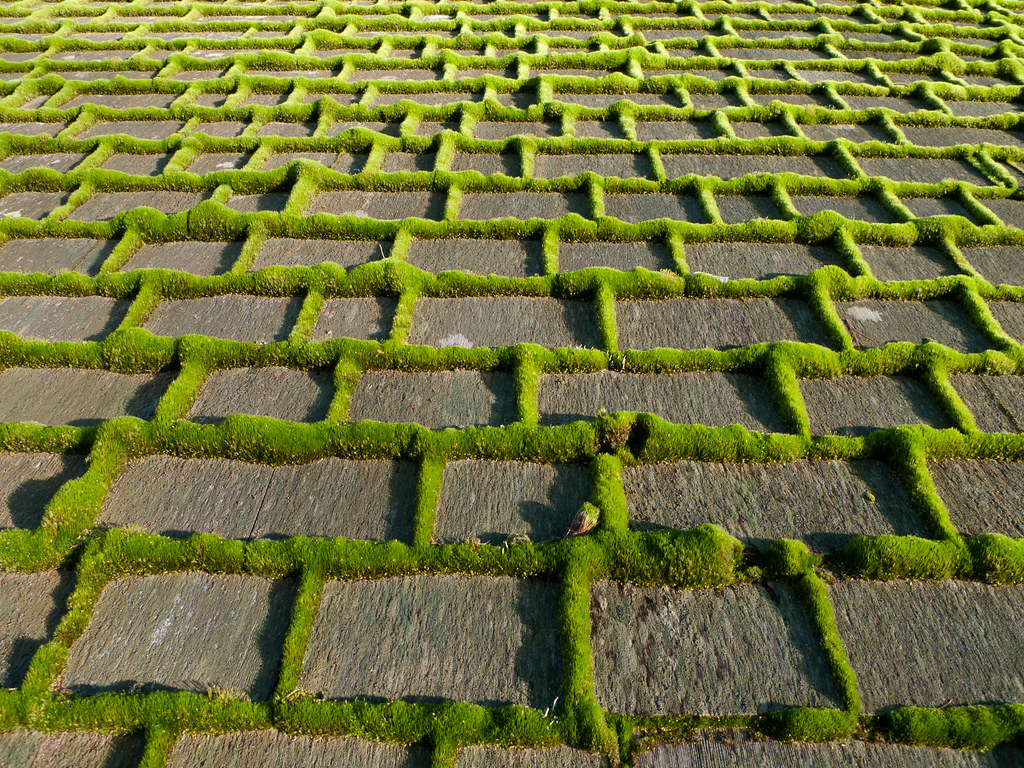 All this debris will also weigh your roof down. So, having your roof cleaned will reduce the weight on your house.
Living organisms such as algae, lichens, and moss will actually feed on the asphalt and limestone of roofs, slowly decaying it over time and affecting the roof's shingles. This problem is made worse by areas of the roof in shade or next to trees. Eventually, moulds will settle; these can work their way into your house and cause health problems.
This is why, at Bath roof cleaning, we take our job very seriously, and want to make people aware of the importance of roof maintenance.
How do we clean your roof?
First, we remove moss and other debris with a device called a roof scraper. This is designed and manufactured by a professional roof cleaner. Whatever shape your roof tiles are, we can get rid of that unsightly algae. We then bag up all the dirt and moss and dispose of it ourselves. As moss is likely to fall into gutters and downpipes, we make sure they are completely clear before going on to the next step…
Using biocide roof treatments, we spray it all over the roof. This begins to act immediately, killing lichen, fungus, spores, and other stains on your roof. You should begin to notice a difference just after a few minutes. We do not rinse away the solution as it will continue to remove organic growth and maintain the roof for months to come. Bristol roof cleaning also provides other treatments to make your roof look as good as new.
Never hire a contractor that offers to jet wash your roof. Roof tiles are fragile and have a skin of protection. Jet washing, or high-power washing roofs will damage shingles and cause more harm than good.
How much does roof cleaning cost?
It very much depends on the size of your roof. As roof cleaning techniques continue to improve, the price to get your roof clean continues to drop. Spending money on getting your roof cleaned is in no comparison for the cost of having to get your roof replaced a few years down the line.
Our roof cleaning company is based in Bristol since 2010. With a team of experienced contractors, we have been providing high-quality, fast and affordable roof and render cleaning services.
Monday-Friday: 7:00 – 17:00
Phone number
07791 465052